Computer Forensics Center
We provide services for an investigation of cyber incidents based on the collected evidence
Our team consists of qualified professionals
Open Data Analysis Specialists
Specialists certified for ethical hacking: Offensive Security Certified Professional, Certified Ethical Hacker
Forensics specialists
Forensics specialists certified by the Research Institute of Forensic Examinations in the specialty "Forensic Examination" of the FEC (Forensic Examinations Centre) of the Ministry of Justice of the Republic of Kazakhstan.
TSARKA expert, together with international experts and representatives of law enforcement agencies from different countries, are conducting trainings on OSINT (open source intelligence), countering the financing of terrorism using cryptocurrencies, and countering the financing of terrorism on the Darknet for law enforcement officials in Central Asia Training sessions were held within the framework of the Law enforcement in Central Asia (LEICA) project.
What are we doing
Targets of investigations
The center is equipped with necessary tools for conducting investigations on all subjects of information infrastructure:
Corporate systems (including email, ERP systems, CRM systems and others).
The Center uses current international response standards for the incident investigation. Investigations are carried out on the basis of empirical research and on-hand experience of our specialists.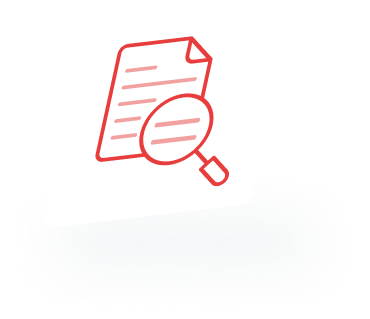 What will you get
The following work are carried out within the provided services
Examination of mobile devices (with a possibility to unlock and recover deleted data).
Examination of IT equipment.
Examination of information systems, as well as any subject of information infrastructure.
Data recovery from storage devices.
Keyword search – analysis conduct with a minimally available information
Open Source Intelligence (OSINT) - search, collection, and analysis of information from open sources.
Restoring the Incident Timeline.
Identification of the source of the incident (internal or external adversary) and the collection of evidence.
Analytics, recommendations, support of criminal and administrative cases related to information infrastructure.
Incident scale and consequence assessment, as well as provision of recommendations for the enhancing security.
Staff member presence during the investigative and other activities, where the presence of the qualified specialist is required. Specialist can record and report his actions. The presence of the specialist increases the chances of case resolution.
Investigation findings
Each investigation is carried out individually, followed by the issuance of a specialist's report (who is criminally liable for providing a deliberately false conclusions in accordance with the Criminal Code of the Republic of Kazakhstan). Our specialists' reports can be used as a source of evidence in the court. Computer Forensics Center guarantees a compliance with the privacy policy.